In order for the scan to work, you must first ensure that:
1) You've authorized access to your camera. If you have not done so, you'll need to change this in your phone's settings.
2) You've authorized the application to use cellular data. This can be configured in your phone's settings.
3) You have Internet access, which isn't necessarily the case in all supermarkets.
Then click on the "Scan" icon in the application and place the phone screen in front of the product's barcode in order to scan it. You can also click here from your mobile phone to directly access "Scan" mode.
- On Android, click on the scan icon in the lower right-hand corner.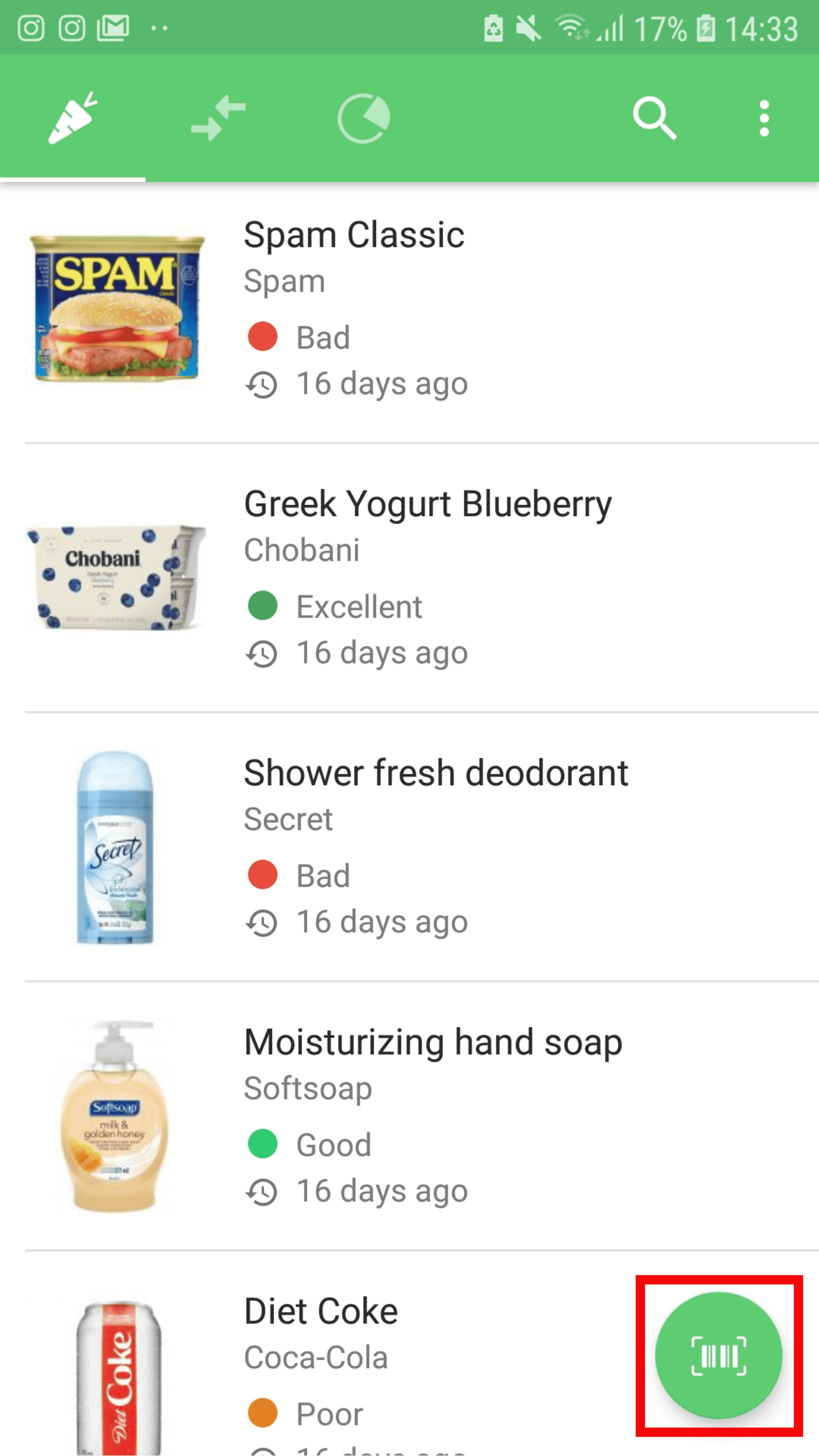 - On iOS, click on the icon at the bottom center of the screen to scan.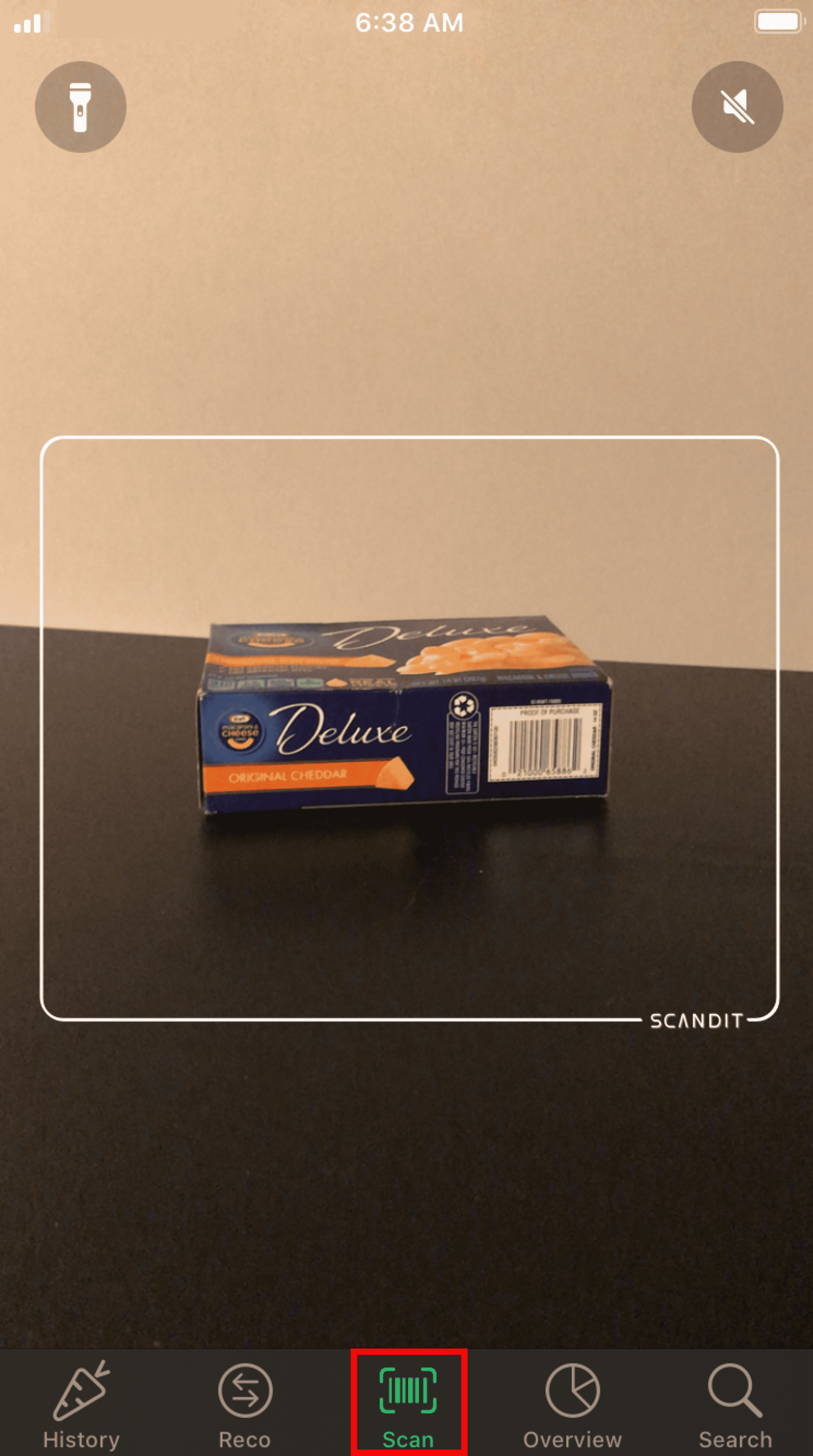 Immediately upon scanning the barcode, you'll access the product's rating via a color coding which ranges from green to red, and then to a more detailed analysis by going to the product's product sheet.