The Premium version allows you to select your food preferences if you wish to:
- be alerted when a product contains gluten, lactose and/or palm oil
- know if it is compatible with your vegetarian/vegan diet.
To activate them :
Click on the three dots at the upper right of the application, then on "Account".
Then click on "Food Preferences", and you can select/unselect various alerts.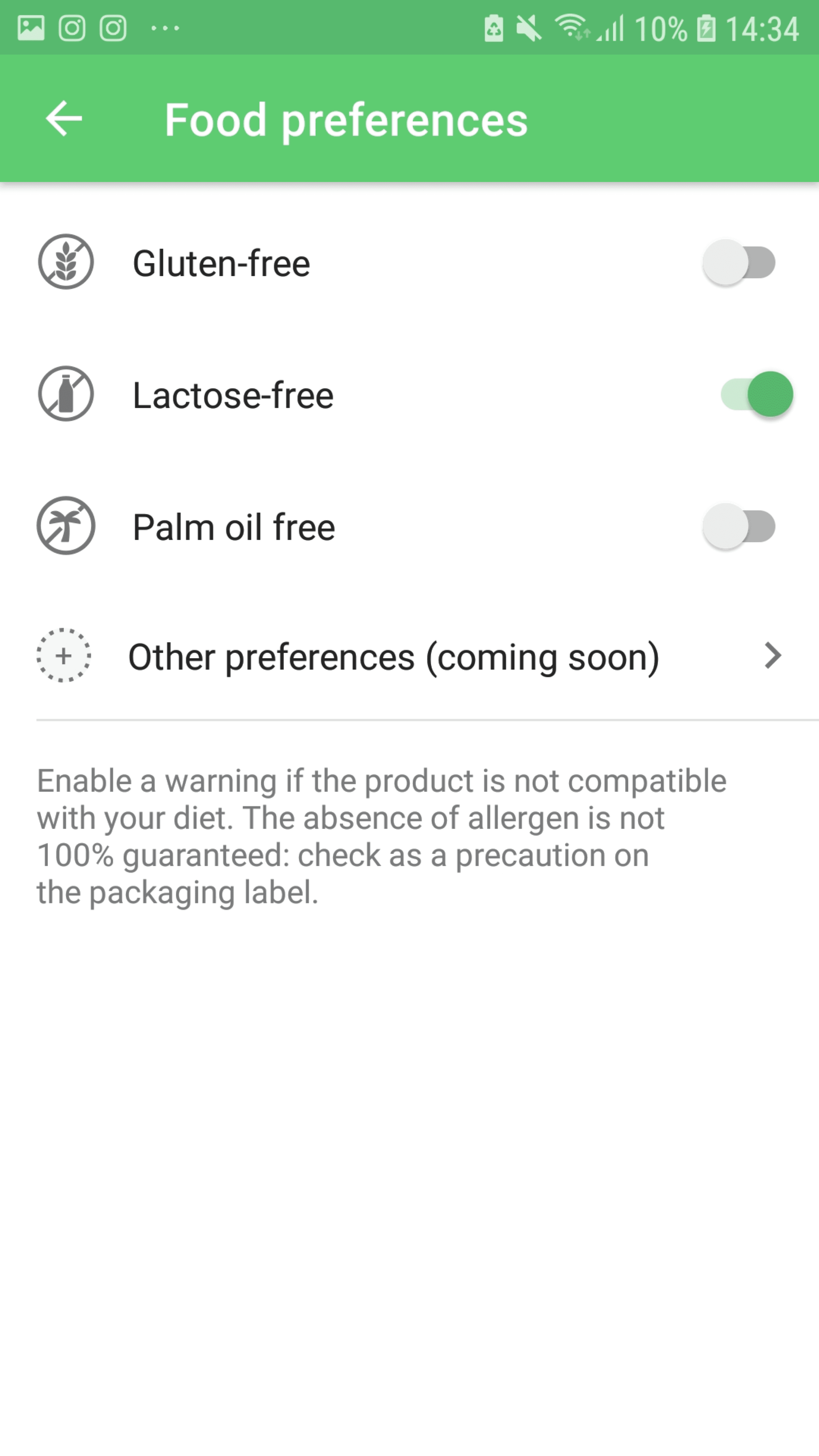 Now when you scan your products, you'll receive an alert if it contains any of these things.
Healthier alternatives also change so they only recommend products that are vegetarian/vegan, gluten-free, lactose-free and/or palm oil free.
👉Additional food preferences will soon be added to this list. If you wish, you can let us know in the alert management screen what you would like to see implemented in addition.